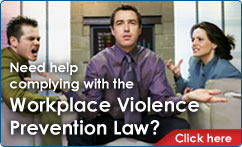 Our Mission
We help our clients meet their goal of delivering high quality public services through the people they employ. We do this by identifying opportunities for improvement in human resource management practices, and offering comprehensive solutions that lead to a more productive and effective workforce.
Stay Current
Compliance updates and insightful analysis of the latest HR issues delivered directly to your email box.

14 Knollwood Drive
Glenville, NY 13402
Phone: 518.399.4512
Fax: 518.384.1963
Email: info@publicsectorhr.org
Employees are the most important asset of any organization

You rely upon them to effectively provide services to members of the public. Therefore it is critical that you protectively address the multitude of issues involved in managing your workforce. Public Sector HR Consultants has a proven track record in assisting municipal employers deal with the many unique and oftentimes sensitive employee issues you face:

Why choose Public Sector HR Consultants?
Extensive Experience Since 1994, we have provided HR consultation to public sector employers at all levels of government including counties, cities, towns, villages, schools and special districts. Our client base consists of hundreds of New York State municipalities of all different sizes.
Specialized Expertise Our consultants are accomplished professionals with extensive education and experience in public sector human resource management and employee relations. We have been certified by the Society for Human Resource Management (SHRM) as Senior Professionals in Human Resources
What our clients are saying...
Town of Owego (Tioga County) "PSHRC conducted an audit of our human resource management practices, procedures, and policies. Thanks to their professional assistance, we have taken many proactive steps to get our town into compliance..." More...
- Carol Sweeney,
Town Supervisor
Chemung County "We retained Public Sector HR Consultants to develop a compensation program for our management level employees. This program has been instrumental in making important salary decisions." More...
- Joy Bermingham,
Personnel Administrator