Our Services
EMPLOYEE HANDBOOKS
Written Policies & Procedures Promote Consistency And Fairness
An employee handbook is an important communication tool that lets employees know what is expected of them and what they can expect from the employer. If your municipality doesn't have written policies and procedures that are implemented in a consistent and fair manner, chances are your policy makers are making personnel decisions based on personal hunches, likes/dislikes, attempts to avoid an issue, or the philosophy that "we've always done it this way."
PSHRC can develop an employee handbook that is tailored to your municipality's individual requirements. Our customized employee handbook will incorporate all the HR policies and procedures your municipality needs to ensure compliance with employment regulations, improve employee communications, and create consistency in policy application.
A typical employee handbook includes the following topics: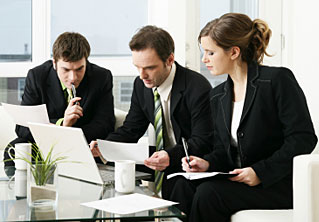 Introduction
Employment Classifications
Employment Policies
Personnel Administration
Compliance Policies
Operational Policies
Absence Policies
Compensation
Employee Benefits
Personal Conduct
Corrective Action (Counseling and Discipline)
Safety
Security
Communication Procedures
Employee Handbook Acknowledgement
HUMAN RESOURCE MANAGEMENT ANALYSIS
Strategic Human Resource Management Planning
Is your municipality in compliance with federal and state employment regulations? Do you have an effective recruiting and interviewing process in place? Are employee terminations being handled fairly and legally? PSHRC's human resource management analysis will provide you with the answers to these questions. This comprehensive service involves auditing your entire human resource function. Upon completion of the audit, PSHRC will provide a detailed analysis of your current HR programs, along with recommendations for practical solutions. The results of the audit can be used to develop a strategic human resource management plan that incorporates your municipality's short- and long-term goals.
The human resource management audit covers 3 major topics:
COMPLIANCE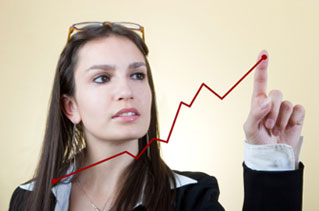 Americans with Disabilities Act (ADA)
Civil Service Administration
COBRA
Equal Employment Opportunity Policies
Fair Labor Standards Act
Family and Medical Leave Act (FMLA)
Section 75 Disciplinary Procedures
Sexual Harassment
State and Federal Employment Regulations
Substance Testing Policies
COMMUNICATION
Corrective Discipline
Employee Handbook
Interviewing and Hiring Procedures
Job Descriptions
New Employee Orientation Program
Performance Appraisal Program
Personnel File Maintenance and Recordkeeping
Supervisory/Employee Training Programs
COST CONTAINMENT
Compensatory Time Policies
Unemployment Insurance Claims Administration
Employee Benefits Design/Administration
Employee Terminations
Wage and Salary Program Administration
Workers' Compensation and Disability Administration
JOB DESCRIPTIONS
Employees Who Know What Is Expected Of Them Are More Productive
Regardless of the size or complexity of an organization, a job description that is current and comprehensive is an effective management tool for communicating job requirements and performance standards to employees. A job description helps introduce new employees to their jobs and aids in their on-the-job training. Job descriptions play an important role in evaluating job performance by comparing an employee's actual performance with the performance standards of the position, as indicated on the job description. Job descriptions give managers the guidelines to hire, promote, and supervise with maximum effectiveness. If your municipality wants to increase employee communications and maximize productivity, well written job descriptions are a must.
PSHRC offers customized job descriptions that enhance but do not conflict with civil service job specifications. Our comprehensive job descriptions demonstrate compliance with the Americans with Disabilities Act by incorporating the essential job functions, minimum qualifications, environmental conditions, and the mental, physical, and visual requirements of the job.
WAGE AND SALARY ADMINISTRATION PROGRAMS
Establishing Internal Equity And External Competitiveness Is An Important Objective Of A Wage & Salary Program
Because employees represent a substantial investment in an organization and labor costs have a significant impact on the annual budget, it is critical for employers to have an effective wage and salary administration program in place. If your organization doesn't currently have a formal compensation program, you're probably paying some employees too much while other employees may not be paid enough. The overall goal of a wage and salary administration program is to attract, retain, and motivate employees and to help an organization achieve its management objectives.
PSHRC's customized wage and salary administration program is designed to meet the following objectives:
Internal Pay Equity
External Competitiveness
Easy Administration & Understanding
Compliance with Employment Regulations Incentives for Top Performers
Protection Against Excessive Compensation
PERFORMANCE APPRAISAL PROGRAMS
Do your employees know how well they're performing? Are employees given goals to strive towards? Most employees want and expect regular performance feedback. A performance appraisal program achieves this goal by providing an ongoing process for evaluating job performance and providing constructive feedback. By acknowledging an employee's contributions to the organization and setting challenging but attainable goals for the next review period, the performance appraisal provides an effective method of increasing employee motivation. Organizations that don't evaluate their employees usually have lower productivity, poor employee morale, and higher turnover.
PSHRC can develop and implement a performance appraisal program that is tailored to the specific and unique needs of your municipality. Our services include creating effective performance management policies and procedures, developing customized appraisal forms, and conducting employee and supervisory training.
CORRECTIVE DISCIPLINE PROGRAMS
In order to manage employees effectively and minimize claims of discrimination and wrongful discharge, every organization should have a fair and effective system in place that promotes positive corrective discipline. The public sector has unique challenges to consider when implementing such a system, including Civil Service Law (Section 75) and collective bargaining agreements.
PSHRC can help your organization implement a positive corrective discipline system by developing written policies and procedures, providing customized discipline forms, and conducting supervisory training on how to properly discipline employees. For public sector employers, we also conduct disciplinary hearings.
TRAINING & DEVELOPMENT SEMINARS
PSHRC offers a variety of customized training and development seminars for both supervisors and employees. Our management seminars are designed to provide your supervisors with the professional skills and techniques they need to manage their employees more effectively.
Training topics available include, but are not limited to:
Communication Skills
Counseling/Coaching
Employee Motivation and Morale
Federal & State Employment Compliance
Recruiting/Interviewing/Hiring
Management Skills Development
Team Building
Problem Solving/Conflict Resolution
Performance Appraisals
Sexual Harassment
COMPLIANCE AND CLAIMS ADMINISTRATION
Increased enforcement of employment-related regulations is challenging unprepared employers, resulting in fines, legal defense costs, and lost time. At the same time, the number of employees filing lawsuits continues to climb. Employers can no longer afford to be uninformed and unprepared. PSHRC offers a variety of services that are designed to help your organization reduce costs, ensure government compliance, and minimize exposure to claims.
PSHRC offers advice and assistance in the following compliance areas:
EEO/ADA/FMLA/Harassment
Federal & State Employment Regulations
Personnel Files Administration
PESH Safety Programs
Substance-Free Workplace Policies
Workers' Compensation/Disability Claims
Unemployment Claims Hearings